This week's profile features an interview with Kristy Martino, who is located in Maine. I met Kristy in late 2015 through RESULTS. I was trying to be difficult and prove that we could have a joint U.S. and global poverty advocacy group in NC. (I did.) Kristy was a spitfire full of compassion and a keen sense of how people were connecting. I have come to admire her so greatly as she's been an ally, friend, mentor, and support over the past year and half.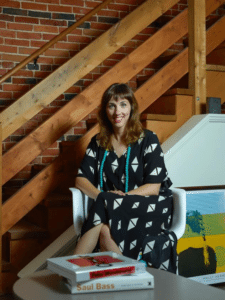 Kristy, you've amazed me with fire ever since I connected with you. What did you want to be when you "grew up" and how has that evolved?
At first, I wanted to be a garbage truck or bus driver. I also always wanted to be older, much older than I was while growing up. I think both of these things come down to a fierce independent streak I just seem to have been born with. I constantly wanted to run off and do my own thing. When I was seven or eight, I decided I would be a feminist. This declaration was not easy or accepted in the house I grew up in. As I got a little older, I always felt I'd become a writer, or an artist. I wanted my life to be mine.

That's quite a collection of declarations. What do you do in your "day job" now and why have you chosen that?
I like that you ask, "why have you chosen that," because for most of my career, I wasn't really making choices. I was trying to balance my need for independence and my sometimes overreaching ambition. Most days, I was just trying to survive and pay my rent. I've been a server, photographer, textile designer, reporter, sales and marketing manager, and a few other things. In 2010, I started a branding and design company with my husband, Dylan. HAM (also known as Haigh + Martino) really came out of desperation and a heavy frustration. There was no work in sight post recession but that frightening, all-or-nothing bet bloomed into an incredible business that I'm exceptionally proud of. Proud enough to step away and

make the choice

to pursue my passion for social justice which is how I ended up as a political organizer fighting poverty at RESULTS!



I love the boldness. How happy have you been with your choices?


The professional choices I've made have taught me so much about myself and the world. Working with RESULTS has absolutely changed my life. I'll just say that, when I heard Tavis Smiley speak at our conference last year, he said something that perfectly captured my own transformation. He said, "you can't lead people unless you love people. You can't save people, unless you serve people." I was born with a pretty big chip on my shoulder for a lot of reasons, but my work with RESULTS has shown me exactly what Mr. Smiley is talking about. I get it now.

What are your best sources for learning?
My appetite for consuming never quits and I am comfortable with name-dropping. I am reading every single day. Newspapers, articles, fiction and nonfiction. Read Robert A. Caro's 5 volume biography on LBJ. I use Twitter as a news source as well. I have a long list of podcasts that I regularly listen to, especially while traveling. Listen to the CFED's Race and Wealth podcast. I watch everything. Television, movies. Watch Insecure and go see Arrival and then watch everything else Denis Villenueve has ever directed. I've also made the choice to return to college where I'm studying Social and Behavioral Science and Race and Ethnic Studies. Thank you for helping me understand why I'm so tired all the time.
I'm definitely amazed at your energy. You just keep going. What advantages, barriers, and motivators for women have you observed?
There are far too many. Just last night I posted about how my statistics professor sent out an email saying not to take the class if you hate mathematics. I hate math. Or, I've learned to hate math most likely because I'm a woman and that's what I've been expected to do. As a business owner with a male partner, it was (it still is) shocking to watch the male clients avoid my eye contact and snuff my handshake, even as I was leading the meeting. I could go on. Perhaps I'll just ace my stats class instead and support women to run for office.

What do you devote your time to outside of "work?"
With the caveat that I need a lot of work on creating boundaries and pushing back on an insatiable work-a-holic type defense mechanism I seem to have, I spend a lot of time with a group of friends that are artists at

Chases Garage

here in Maine. I read, write, listen to and try to write music, pet my cats, and beat Dylan at Bananagrams. Most of the time.



How do you feel most inspired?
Traveling inspires me. Walking in cities inspires me. Art and music and creativity inspires me.
What causes and organizations are you most passionate about?
I will never stop fighting poverty, racism, sexism, xenophobia, homophobia, and it's really convenient that I don't sleep much. We've got a lot of work to do.

You're involved in so much. Who do you look up to?


I'm lucky in that I am surrounded by incredible people in my personal life and my work life. But, I have to say, my husband Dylan is one of the most fearless people I know. He's simply unstoppable when he wants to do something. He's brilliant and challenging and full of love and curiosity. He is absolutely nothing but himself at all times. I admire him for that and so much more.

Best and worst advice you've ever received?
Best: "Remember that you are a work in progress." – All of my therapists throughout the years.


Worst: "Don't trust anyone, everybody's looking for a handout." – My father.
Want to see more of what Kristy has done or written about? Check out her website, connect with her on LinkedIn, and follow Kristy on Twitter.
---
Thanks for reading Kristy's story. Share in the comments how it impacted you or share it on social media. Check out next week's weekly post on Women & the Ways We Work. Missed the others? Take a look at my blog to read the others. Know someone you think should be featured? Can I help you or your organization with a storytelling project? Contact me and let's chat.