Recommendations for Lindsay K. Saunders
Looking for some recommendations for Lindsay K. Saunders? She has collected over a dozen recommendations on her LinkedIn profile. Read the recommendations here for yourself and learn more about the work from her resume.
Freelance Recommendations
Offline contracted Lindsay for ~2 months from December 2013 – January 2014 to work on site content, which is the core of our user experience. Lindsay was responsible for making important judgement calls about which content was important to our user base and about how to display that content in a compelling way. I would characterize Lindsay as enthusiastic and hard-working–she was never shy about tackling a project or meeting deadlines.
– David Shaner, April 2014
Founder & CEO at Offline Media, Inc.
Lindsay has worked with us off and on at the Downtowner for over a year and it has always been a pleasure. She helped write and research articles, wrote out monthly calendar of events, represented the Downtowner at events, helped run events at our office. She is responsible, dedicated, detail-oriented, prompt, and conscientious of her work. I would personally recommend Lindsay for any job she decides to apply for.
– Crash Gregg, March 2014
Publisher, Triangle Downtowner Magazine

I hired Lindsay as the copywriter to proof and condense an awards submission for an International award. Every time I asked her to condense the copy she always seemed to find the best and most efficient way of getting the point across in the terms I asked. She was personable and seemed to really sink her teeth into the story. She also had protocols and tools that other copywriters I worked with in the past didn't have. She really knows her job inside and out. I would highly recommend her to anyone looking for a freelance writer.
– Ryan Pflumm, June 2014
Entertainment Production Specialist at SPIN

I have hired Lindsay many times as a brand ambassador for Yelp. I can always count on her to be on time and show up with a wonderful attitude on the job. I commend her people skills, she knows just how to engage with people and tell them about the Yelp brand. When she isn't working as a brand ambassador she contributes consistently to Yelp with detailed and thought out reviews and communicates well with others online. Lindsay is a social media guru I can always count on her to help spread the word about events and festivals all over social media channels including Twitter, Instagram, etc. She is the go to girl in the Triangle area about what is going on around town. Lindsay shows great leadership skills and has hosted many meet up groups in the area. From event planning to writing Lindsay has a vast skill set that is hard to come by.
– Lauryn Colatuno, July 2014
Community Manager – NC Triangle at Yelp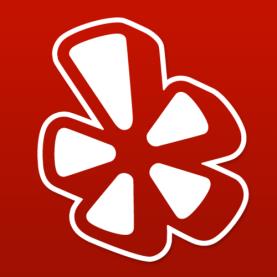 I needed a piece of fiction edited very quickly. Lindsay worked fast and thoroughly and I really appreciated her feedback!
– Sue Barnett, September 2014
Author and Freelance Writer
Graduate Work Professor Recommendations
I had the privilege to work with Lindsay as a student in my seminar in User Experience Design as part of her Master's degree in Technical and Professional Communication. Lindsay is a dedicated, incredibly intelligent, and flexible designer and writer/communicator who understands both stakeholder needs and technologically complex situations. Perhaps more importantly, she is dedicated to constantly learning new skill sets and diving headfirst into challenging new projects. I would highly recommend her for any opportunity involving diverse client needs, qualitative or quantitative research, writing/communication, or UX design.
– Dr. Guiseppe Getto, May 2014
Assistant Professor of Technical and Professional Communication at East Carolina University, Content Strategist, UX Consultant
I've known Lindsay for several years; she's one of the three or four most dedicated students I have ever had, and easily the student most committed to building community with her peers and faculty. She's a tremendous worker who almost always exceeds expectations for projects; when she latches on to a problem, theoretical or practical, she doesn't let go until she has mastered it. Even the little stuff gets the full treatment: simple progress reports arrive as carefully composed, neatly structured, reflective, and detailed texts; email queries are friendly but courteous, respecting the reader's time while providing exactly the information needed to reply; major projects reveal smart thinking and careful craftsmanship.
Lindsay is also intellectually fearless: committed to stretching her capabilities and intellect rather than simply sticking to what she's already good at. She didn't begin her graduate program with exceptional technical editing skills, but now I'd confidently recommend her for professional editing jobs. She had only dabbled in document design before grad school, yet she's now an exceptional designer.
Lindsay has been a leader in every class that I've had her in. What I mean by "leader" is that she makes the collective success of her colleagues a personal priority, keenly judging how other people communicate, and then she actively supports others' success. I've witnessed Lindsay following this same pattern in regular online class discussions, where she is one of the best reflective questioners I've encountered; in extended group projects, where she will lead others by example, cheerlead when people get frustrated, assign tasks when necessary, and offer support to others who are struggling. She's generous, professional, spirited, and persistent, and she inspires similar qualities in others. In short, she's exactly the person you want on your team.
– Dr. Brent Henze, December 2014
Associate Professor, Technical and Professional Communication at East Carolina University
I'm pleased to write a recommendation for Lindsay Saunders. I was her instructor in several technical communication graduate courses and her final CAP advisor. She is a very strong student and I believe that she has the potential to make a significant contribution within the corporate world.
As my student, Lindsay demonstrated a high degree of motivation, worked diligently on the course assignments, and was a leading participant in the online class discussions. I was impressed by her ability work through the more difficult assignments that were constructed to require critical analysis and thinking. In addition, she showed a strong grasp of audience and was able to convey the concepts clearly to the class assignments.
– Dr. Michael Albers, December 2014
Professor at East Carolina University
Lindsay is a thorough and detail oriented worker. She is also professional while being a pleasure to work with. She is competent and strong when working on her own as well as when working in groups.
– Dr. Matt Cox, March 2015
Assistant Professor of English in Technical and Professional Communication at East Carolina University
Contract & Marketing Agency Recommendations
Lindsay is an excellent, hard-working, team player who has an amazing work ethic. She is willing to work late and take on more in order to not only get the job done, but get it done well. She would be an asset to any team!
– Bethany Curtis, March 2016
Solutions Engineer at Red Hat
You are exactly the kind of person that a company needs, you bring passion and energy to what you do. Thanks for being a great person to work with, and for your kind words and inspiration.
– Ty Fridrich, March 2016
Email Marketing Manager at Red Hat
I had the pleasure of working with Lindsay on a few email marketing related projects at Red Hat. She is extremely knowledgeable and stays abreast of the latest in Content Strategy. She's supportive, always there to listen, and makes a great effort to connect with her colleagues to ensure a positive working relationship.
– Josh Morrison, April 2016
Sr. Business Analyst at Red Hat
I worked with Lindsay on various projects, from newsletters to guides, and she always asked the right questions to better understand the project and/or subject she was writing about. Lindsay worked late when needed and was always available to bounce creative ideas off of. I also thought it was refreshing to meet someone that is into various interest groups outside of work, both relating to her skills and some that pushed her to learn even more. It was a pleasure working with Lindsay.
– April 2016
Graphic Designer at Red Hat
Lindsay is an incredibly talented writer and content strategist. Her diverse background in both digital and print brings a unique perspective to her research and content production.
Lindsay is extremely enthusiastic and self-motivated, and her passion toward her work is infectious. As a Creative, I especially appreciate Lindsay's intrinsic understanding of the connections between content and design. Any organization would be lucky to have her on board.
– Janel Sheehan, August 2016
Sr. Designer at O3
Lindsay is a gifted writer, SEO strategist, social media-er and an overall joy to work with. She has a solid understanding of a wide variety of topics and gladly tackles any new projects that are thrown her way.
Other than her technical skill set, Lindsay's personality and attitude would be assets to any workplace.
– Zak Thompson, September 2016
Marketing Specialist at O3
---
As you may have seen, a number of brilliant people have recommended me! If you're in need of assistance with content, communications, branding, writing, editing, content strategy, social media, and event or nonprofit planning, please consider scheduling a consultation to discuss how my portfolio experiences and services can meet your needs. I have a variety of interests and qualifications on my resume which may be useful to you and your business. I'm available to work with clients local to Raleigh, Durham, Cary, Chapel Hill and other cities surrounding the Triangle of NC, as well as clients in other states. My work can be done on-site or off-site. Please contact me to get started today!
*All content on this page is copyright Lindsay K. Saunders, December 2016.