Originally written and shared with my email newsletter subscribers on October 30, 2017.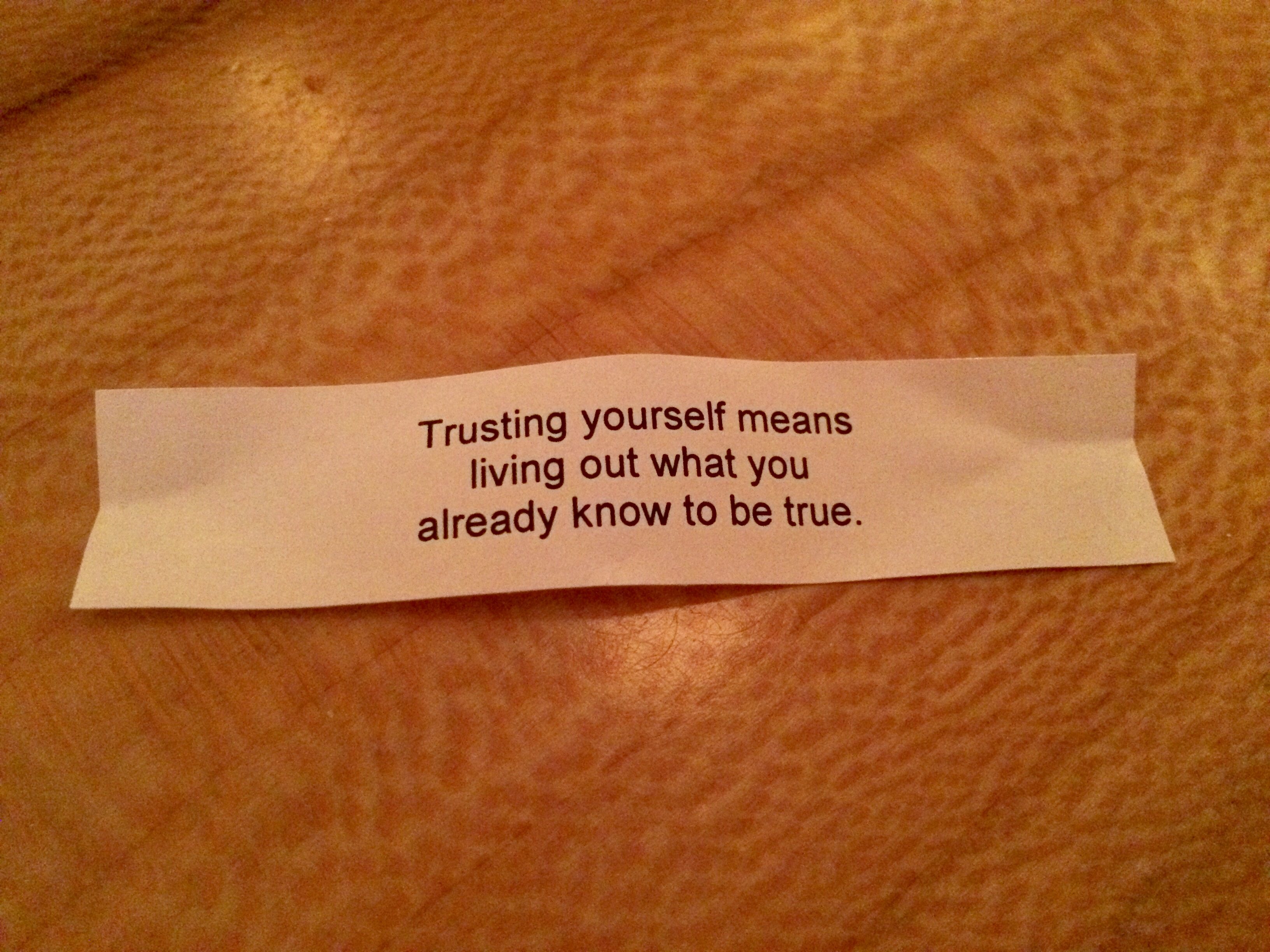 Lindsay Adventures, on to ZamLife
This newsletter will help me stay in touch and share the journey of life in Zambia, explorations of an expat, and learning as I work for USAID at an American Embassy.
Thank you for all your encouragement, advice, support, and enthusiasm you've shared with me. Making this move has not been easy, but I've carried your kindness with me and during moments of doubt, fear, and sadness, I've replayed your voices and words in my mind to feel more assured.
After four flights, many interesting conversations with friendly people, layovers in three countries — Canada, Ethiopia, and Zimbabwe, I made it to Zambia on October 27!
The Journey So Far
On the way from Raleigh to Toronto, I talked with an incredible Indian man who now calls Chicago home. Each individual, from Raleigh to Lusaka, had their own opinions, concerns, and fascinations with our new President. I found myself agreeing with and apologizing for a lot of their horror, while also acknowledging that I'll have to temper my feelings about Donald Trump's role in our government, since I'll be working for the federal government. All politics aside, it was an eventful journey, of course.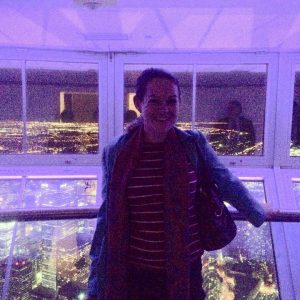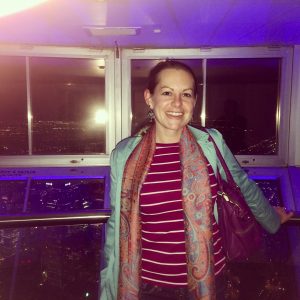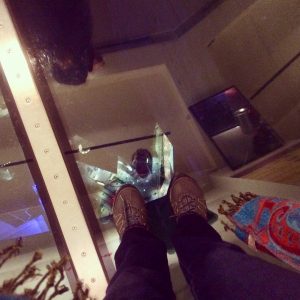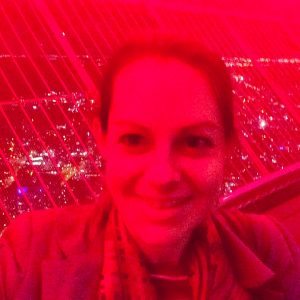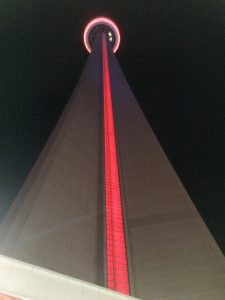 In Toronto, I went all the way up the CN Tower. I'm actually terrified of heights, but since I'm doing scary things like moving across the world all by myself, I figured I might as well go up into the world's 3rd largest tower. After that, I walked around downtown Toronto before settling in at an Irish pub to watch the World Series with some fantastic friendly Finnish gentleman, who are touring northeastern North America, to watch hockey games. I made my way back to the airport to get my stuff out of luggage jail by 1am; speak over the phone with a Zambian friend, who is currently working in Thailand; talk to a nice lady in the airport who was on her way home to Quebec from Tahiti; and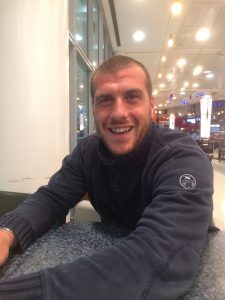 then to be entertained by Luca, from La Spezia, Italy, who attached himself to me the minute I asked where he was from. In the queue to check in with the angry lady at Ethiopian Airlines, after being awake ALL NIGHT long, I talked with a family, from Saskatchewan which is going to work at an orphanage in Livingstone with their four children for a year.
On the flight to Ethiopia, I heard how my seat neighbor was going home to visit his Mom in Ethiopia; one man in front of me was headed to South Africa to take an exam and then had to be back in Toronto in 2 days (Bless his heart); and a man and his family in front of me who were headed back to Tanzania since they'd had not one but three sudden deaths in the family. Despite sitting near such friendly folks, it was the most terrifying flight I'd ever taken with terrible turbulence for half of the 13 hours. Despite that, I managed to sleep most of the other half of not shaking terribly. The airport in Addis Ababa is insane. It seemed like a zoo directing international travel. I desperately wanted some water, but the only option was a water cooler without fresh cups since the airport workers did not understand my inquiry for where/how I could purchase water. So, I opted to drink my warm Pepsi rather than risk missing my next connection to Zimbabwe….and then Zambia.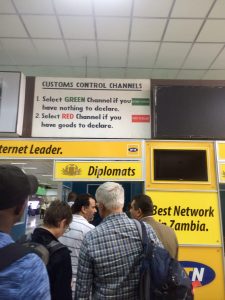 I was greeted by someone from the USAID Executive Office, and taken to the line for Diplomats, but the ladies there were mad that I didn't arrive right as my visa/2 year work permit was approved (maybe they would have liked to have attempted to pack up their lives in 3 weeks? don't recommend it!) so they made me go to another counter and pay $50 for an entry visa. So much for diplomatic advantages…
My boss was right outside the airport and was very lively. Apparently he'd been waiting for "someone just like me, the perfect fit" to arrive. I told him he better lighten his high expectations and we joked around in the car on the way to Food Lover's Market and Pick N Pay at Garden City Shopping Center. He asked me all kinds of questions about my interests and said he remembered meeting me in February when the RESULTS delegation came through. Call it a blessing, irony, luck, or strange, it's something that things worked out the way they did. I still am in disbelief that this is all really happening, thinking I'll return to Bill and DIT next week. Shopping with Geoffrey, in tow, was interesting since everything is so new to me so I stuck with the basics and learned that I won't be having my favorite deli honey ham and provolone or swiss sandwiches for a while…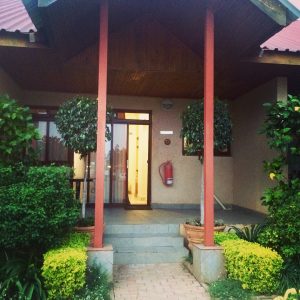 My new temporary home is at Shakespeare Court. Right next door is Crossroads Shopping Center. Even though I've been warned that I must be extra cautious as a foreign, American, white woman going out after dark, I've walked over there the past two nights. Friday night, I found myself gathering at lot of attention at The Buzz Cafe. Either they don't see many white women or it's all the same people. Maybe both. But the gentlemen were very nice to me even though I wouldn't tell them where I work or live. The Deputy XO advised me to say I'm a "consultant" or something vague rather than disclosing where I work. We'll see what most people say though. I've learned that burgers in Zambia are made with onions in them, even when you tell the waitress you hate onions, so I'll also not be eating burgers for a while either.
I rested most of yesterday.Haven't felt great. Last night, at Spar Foods, I figured out that Bubble Up is the local version of Sprite. I was disappointed to discover there is no ginger ale, which is what my poor stomach really wanted. I also got death stares when I tried to pay with a card at the till. Apparently using a card for payment is not the norm here. Despite my unsettled stomach, I was craving pizza so I ordered Pizza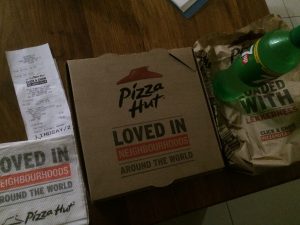 Hut for dinner and, despite me explaining I was low on Kwacha, the delivery man forgot the card machine and had to make two trips.
Today, I haggled with Maurice, a cab driver, to take me from Shakespeare to Kabulonga Centro Mall, which is not too far from here. I found clothing stores that had familiar things, even a Woolworths, and had lunch at an adorable deli and coffee shop with beautiful Zambian photography on the walls. From there, I summoned Maurice back to take me to the next place I wanted to check out, Manda Hill Mall. It was so chaotic and the car parks were huge, probably half the mall is just car parking. I found Zambia's version of a Wal-Mart, called Game, where I bought myself reusable water bottles before waiting outside the Hungry Lion (Google it) for Maurice to come and get me…again, more haggling. Cab fare varies, but was about 60 kwacha which is about $6USD.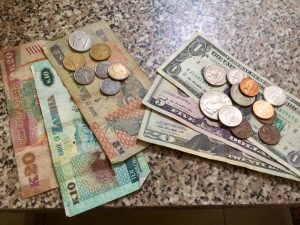 Sadly, my flat is out of hot water so I'm getting cold showers for now. I also cannot access hulu or Pandora here. But I can watch YouTube and Netflix so I've been watching the new season of Stranger Things. I hope that Amazon Prime will also let me stream, but I haven't tried yet. Since I'm cut off from hulu (Blacklist, Blind Spot, HTGAWM, SVU, Scandal, & This is Us!), please share your favorite Netflix recommendations with me.
Tomorrow: Day 1 at the Embassy and after work I go to haggle for a flat so I can park it long-term, hopefully with warm water again. Send good thoughts and lots of luck. I'll be updating my social media, but try not to fill your inbox again until after I survive my first week.
---
Many of you know me as Lindsay K. Saunders, in Raleigh, North Carolina, devoted to communication, storytelling, and outreach, but also activism. I hope you also know that I am someone deeply devoted to making a difference through the work I do.
But what you, may wonder, is the change?
I am making a large career shift as I pursue my dream to serve my country by working for the United States Agency for International Development (USAID). For those of you not familiar, USAID is the United States Government agency which is primarily responsible for administering civilian foreign aid. It is the oldest foreign assistance agency in the country, having been founded by President John F. Kennedy on November 3, 1961.
---
Much has inspired me to do this. I've always wanted to try living abroad and also always wanted to be a public servant, with an open mind to the potential in that. One person who inspired me was my Grandfather. Read some of the things he shared with me, that I spoke about at his funeral in January. You only live once. Another thing that further inspired this already burning desire was RESULTS. In June, wrote about how my advocacy with RESULTS was an incredible application of both my profession and my passion.
---
On Sunday, January 22, 2017, my Grandfather died just 6 days shy of his 97th birthday. He died in the presence of family, but I wasn't there on that Sunday. I wasn't there that weekend either although I knew it may be his last. I had gone to Washington, D.C. to join in and March for All, with the Women's March to be a part of a historic movement following the election. And I had no regrets because I knew he would be proud of me for raising my voice and standing up for the ideals I believed in to contribute to my community and my fellow citizens, much like he did throughout his entire life. Community was everything to him, just as it is to me.
---
Advocacy, Laser Talks & Policy Technical Communication
Being an active citizen whether through community service or advocacy has always been a part of me. In fact, I'd say it's in my DNA. Keep Reading
---
Notable Dates
October 24 – Zambian Independence Day! This holiday marks independence from the United Kingdom in 1964 and is the National Holiday of Zambia.
October 25 – Lindsay left North Carolina and arrived in Toronto, Canada
October 26 – Happy Birthday Cole Watts!
October 27 – Lindsay arrived in Zambia!
October 30 – Orientation at the Embassy, Happy Birthday Uncle Jamey!